Our commercial panel van awnings are ideally suited for tradesmen or for motorsport use. The range of panel vans today is quite varied with different wheelbases and roof configurations. However, it is possible to install an Anexe van canopy awning to virtually any van using our range of special brackets. If you are a tradesman or part of a multinational operation we offer a vehicle awning that will keep you covered whilst you are hard at work.
Bespoke in nature means you get exactly the perfect all weather awning solution for your trade and utility business.
All trade and utility Anexe van awnings are made to measure and the Anexe® Room sides and front enclosures come with adjustable peg rubbers on the sidewalls as standard and pockets to take optional aluminium hard standing base frame. The corners are sealed with double keder edges that insert into the corner legs and against the vehicle wall are secured by fixed or removable channel. Therefore sides are sealed on the rear, top and front. Optional windows and openings with veranda style drop down front sections allow you to open up your awning very quickly. Anexe® Pro 1 heavy duty awning arm mechanisms are wind tested to force 6 (Beaufort scale) or wind class 3.
Anexe Pro 1
A high-quality canopy for those looking for a more sophisticated solution.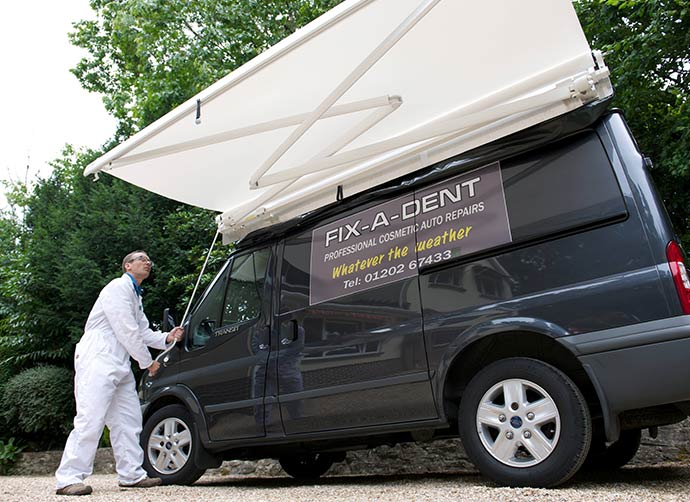 Case Studies
View our diverse portfolio of awning installations, catering to clients in a wide range of sectors.