Awnings Customised To Your Brand - Earn Money In All Weathers
We are a leading provider of vehicle awnings for mobile technicians, helping to ensure you are able to work in all weather conditions, without interruption. Poor weather conditions are a constant battle for mobile technicians working outside; when wet days are lost it is both costly and inconvenient. With a van awning available for use at all times, work can continue as usual, whatever the weather.
Work from the side of the van whatever the weather.
Increase your brand visibility.
Side enclosures can be digitally printed with your corporate identity.
Saves valuable space inside the van.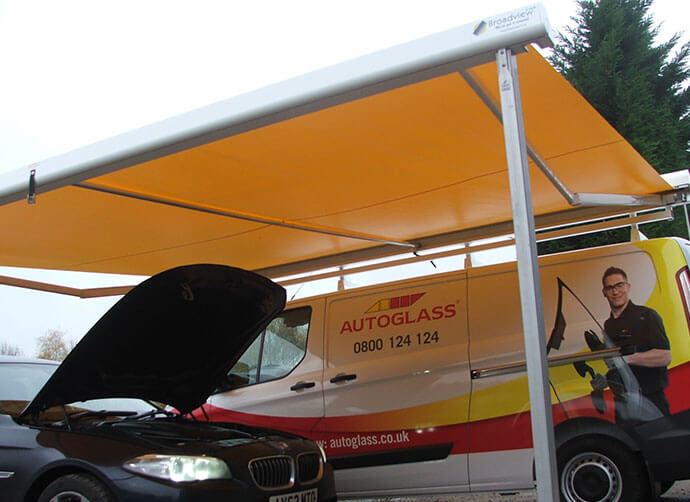 Anexe Pro 1
A high-quality canopy for those looking for a more sophisticated solution.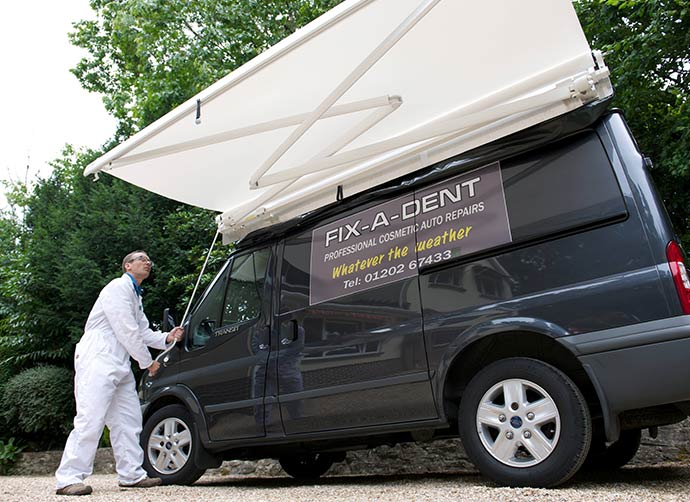 Case Studies
View our diverse portfolio of awning installations, catering to clients in a wide range of sectors.