Awnings Customised To Your Brand - Earn Money In All Weathers
We are a leading provider of vehicle awnings for mobile technicians, helping to ensure you are able to work in all weather conditions, without interruption. Poor weather conditions are a constant battle for mobile technicians working outside; when wet days are lost it is both costly and inconvenient. With a van awning available for use at all times, work can continue as usual, whatever the weather.
The Anexe®Pro Technician Awning is suited to most vans.
It is deployed quickly and easily by one person in under 10 minutes.
Anexe®Pro Technician simply extends from the van roof with a crank handle.
Front corner legs and side enclosures are added quickly.
Work from the side of the van whatever the weather.
Increase your brand visibility.
Side enclosures can be digitally printed with your corporate identity.
Saves valuable space inside the van.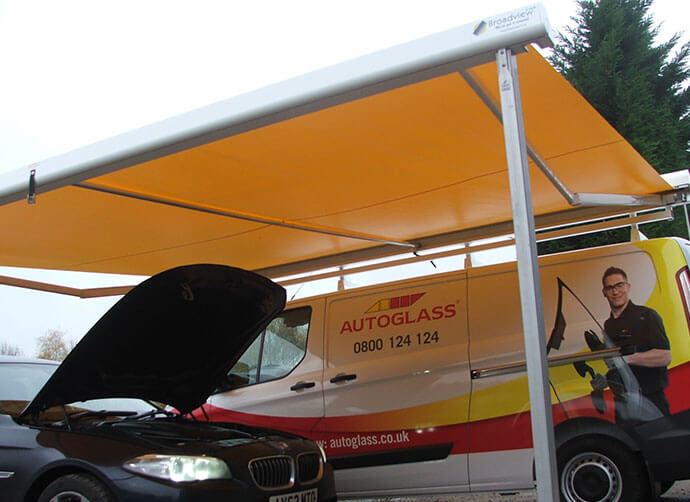 Anexe Pro 1
The ideal canopy for those looking for a more sophisticated solution.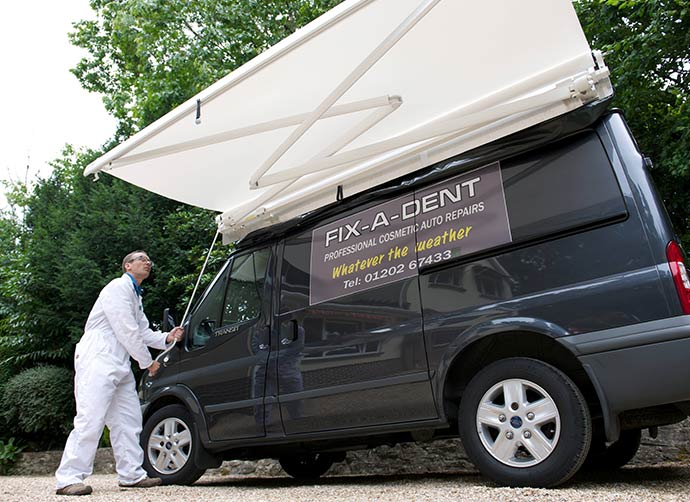 Pro Technician
The perfect canopy for windscreen repair and valeting companies.