Awnings for Work Vans
If you are either a self-employed tradesman or you organise work teams for a multinational operation, we have a covered solution for your work van. In many trades, it is important to have the undercover space to keep items being worked on safe, clean and dry in order to carry out your profession. Creating a mobile van workshop using an Anexe Pro 1 or Pro Technician vehicle awnings allows you to extend your space and add value to your business. No longer turn down or cancel jobs due to bad weather!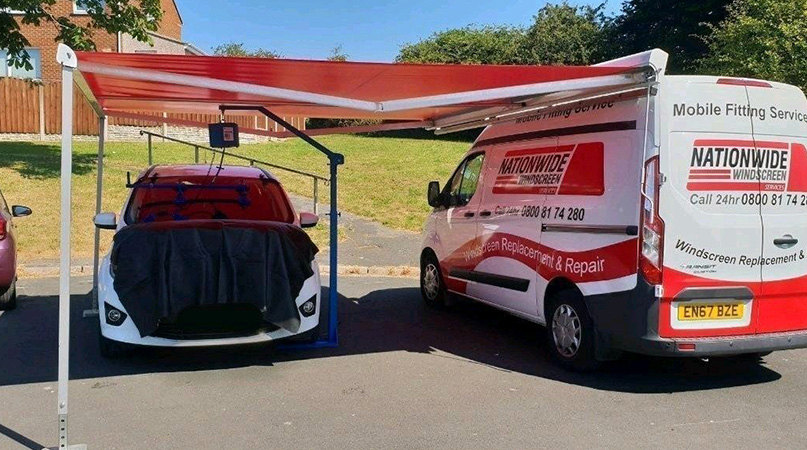 Why choose Broadview for your work van awning?
We have over 50 years' experience in supplying and designing quality work van awnings. With the option to choose your fabric colour and print your branding onto your awning, a vehicle awning from Broadview draws attention to your brand name while you're out in the field. We carry out the customisation of your work van awning in house, meaning we are in control of timescales. We'll have your awning delivered to you within the promised time. We have created a resource of information, including an FAQ page where you can find details on how to fit your vehicle awning or adjust pitch angles, to ensure you have the right work van awning set up for your needs.
Anexe Pro 1
The ideal canopy for those looking for a more sophisticated solution.
Pro Technician
The perfect canopy for windscreen repair and valeting companies.